What is an Ultra Low Temperature Freezer?

An Ultra-low temperature freezer (ULT) typically has a temperature range of -45°C to -86°C and are used for the storage of drugs, enzymes, chemicals, bacteria and other samples.
Ultra-low temperature freezers are available in various designs and sizes depending on how much storage is needed. There are generally two versions, an upright freezer or a chest freezer with access from the upper part. An upright ultra low freezer gives easy access for frequent use and a chest ultra low freezer freezer allows for long-term storage of less frequently used items. The most common type is the upright freezer as laboratories are frequently looking to save space and make layouts more accessible.
The internal storage volume of an ultra low temperature freezer can generally start from an internal capacity of 200 litres up to a maximum capacity of 800 litres. It typically has shelves on the inside where research samples are placed and each shelf is closed by an internal door in order to maintain the temperature as uniform as possible.
How does an Ultra Low Temperature Freezer work?
An ultra low temperature freezer can be a single high-power compressor hermetically sealed or two cascade compressors. The two cascade solution, is two refrigeration circuits connected so that the evaporator of one cools the condenser of the other, facilitating the condensation of the compressed gas in the first circuit.
Air-cooled condensers are generally used in laboratory ultra low freezer systems. They consist of tubular batteries (copper or copper-aluminium) arranged to provide as much surface heat transfer as possible. The circulation of the cooling air is forced by an engine driven fan and the expansion of the refrigerant fluids is obtained by capillary tubes.
Evaporation takes place through steel plate heat exchangers, located inside the chamber, or by a coil. The coil in the cabinet eliminates the efficiency issue in the heat exchange of freezers with the coil in the insulation cavity.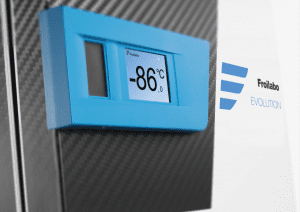 Read this article to find out more about exactly how Froilabo's -80°C low temperature freezers work, including the role of refrigerants and the cooling unit.
What is an Ultra Low Temperature Freezer used for?
Ultra-low temperature freezers can be used for a wide range of applications for biological and biotech storage in research universities, medical centres and hospitals, blood banks, forensic labs and more.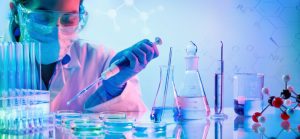 An ultra low freezer can specifically be used to store biological samples including DNA/RNA, plant and insect samples, autopsy materials, blood, plasma and tissues, chemicals drugs and antibiotics.
Furthermore, manufacturing firms and performance testing labs often use an ultra low temperature freezer to determine the ability of products and machinery to perform reliably under severe low temperature conditions, such as those found in the artic regions.
Froilabo's ULT Freezers
At Froilabo, we offer a wide range of both low temperature freezers and ultra low temperature freezers, reaching -86°C and guaranteeing maximum protection of samples in all circumstances. Our freezers have capacities ranging from 175 litres up to 1,000 litres.
With unbeatable value for money, the Trust low temperature range of freezers is ideal for long-term sample storage. The proposed volumes range from 340 to 690L.
Ideal for everyday use with regular door openings, the Evolution ULT freezer range offers many innovative solutions to ensure the safety of your samples and simplify your life. The proposed volumes range from 340 to 690L.
The BM/BMT ranges are available in 2 volumes: 175L and 1000L. The unique design of these devices delivers unparalleled reliability and performance. These  ranges are available with standard controller (BM) and touch screen (BMT).
The BMH range of Froilabo horizontal freezers are designed on the same basis as the BM range and are available in 3 volumes.
Why Choose a Froilabo Ultra Low Temperature Freezer?
There are a multitude of benefits when buying a Froilabo ultra low temperature freezer, mainly that they protect the Sample, the User and the Environment.
All of Froilabo's low temperature freezers are manufactured and approved according to EN60068-3-11, the only standard in force in Europe. This means that they perform efficiently, saving the user money as well as helping the environment by keeping emissions low.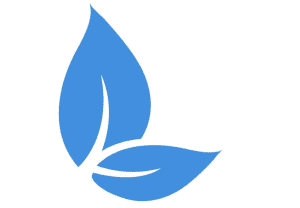 As global warming is at the heart of our concerns, the refrigerants used in all Froilabo freezers comply with the new F-Gas regulations (EU No. 517/2014). In order to drastically reduce the environmental impact of our freezers, Froilabo have introduced a 'green gas' version of our refrigeration equipment and will keep them operating for as long as possible. This involves the replacement of harmful refrigerants with natural gases. Switching to a Froilabo Ultra-Low Temperature Freezer will therefore ensure that your laboratory complies with F-Gas regulations and minimizes environmental harm to the planet.
In addition, Froilabo's ULT Freezers have a fast recovery time and quickly return to the desired temperatures in instances such as if someone has the door open. This is important because it prevents samples being ruined if they stray from their intended temperature.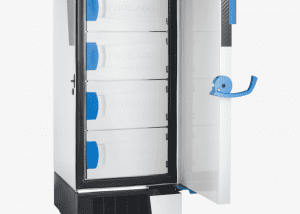 Furthermore, Froilabo low temperature freezers offer peace of mind with security back-ups and alarms. This can be extremely helpful in case someone has accidently unplugged a freezer that is in use. This would be a disaster as the samples inside would be ruined, however with a Froilabo freezer the alarm would sound to alert the user that it had switched off.
Find the right ULT Freezer for your Lab
To find out more about the ultra low freezers that we offer at Froilabo including ULT freezer price, please don't hesitate to get in touch with a member of our team today.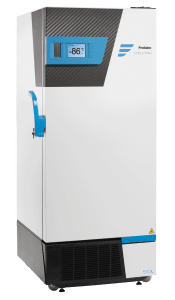 Alternatively, to be the first to hear about future ultra low temperature freezers and products, news and research from Froilabo, why not take a moment to join us on social media?