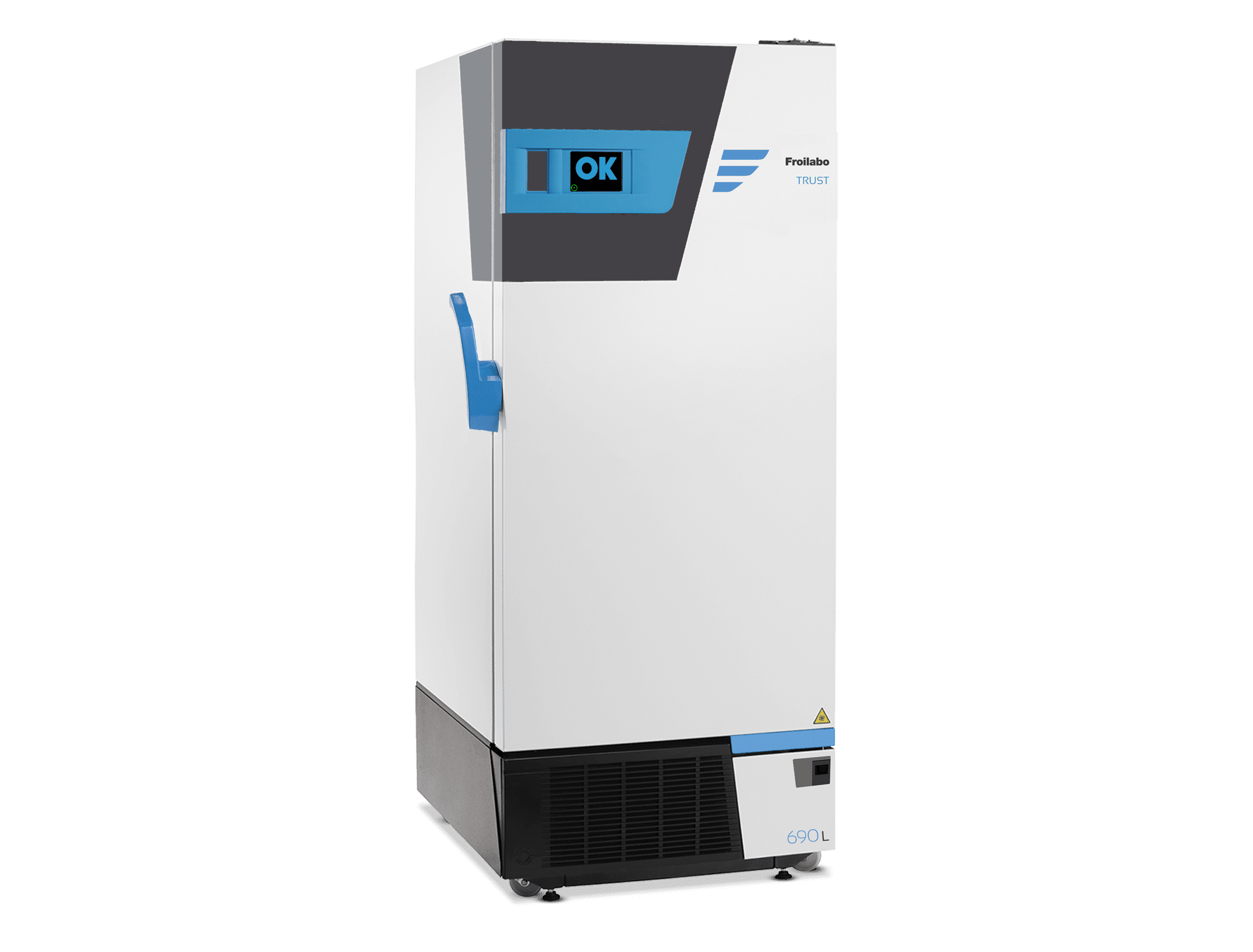 Trust -86°C Freezer
Sample security: Sample preservation has been the key consideration in the development of our products. The Trust Freezer has been developed for the long-term storage of samples.
ULT Freezer performance: Priority has been given to fast temperature recovery without compromising the power consumption.
Intuitive and clear interface: Thanks to its eye level display, the Trust range informs you continuously about the proper functioning of the freezer and any alarms.
Ease of maintenance and diagnostics: Check the status of the freezer at a glance thanks to the 'OK' indicator.
(*images for illustrative purposes only)