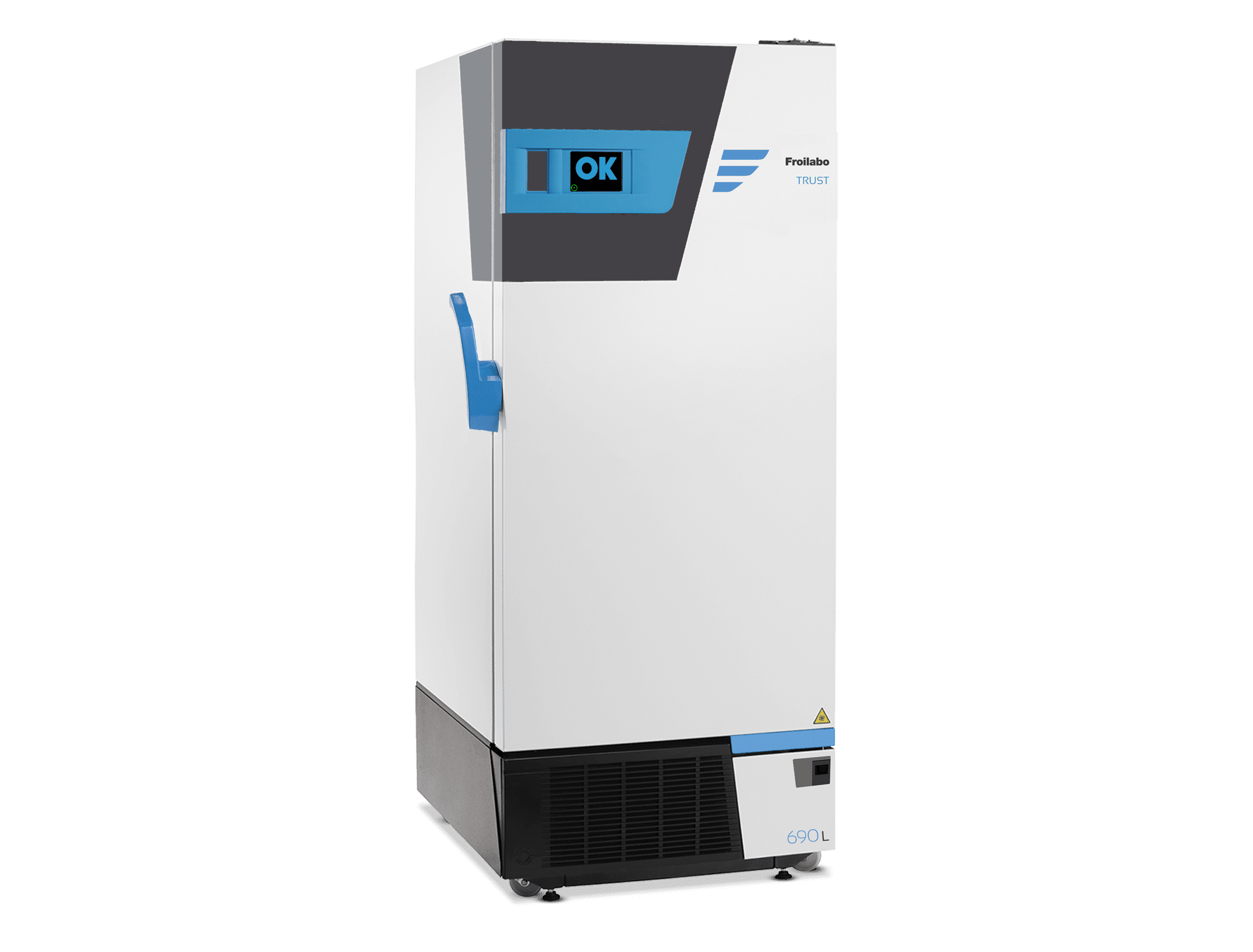 Trust -86°C Freezer
Sample security: Increased and complete security for all samples.
ULT Freezer performance: Priority has been given to fast temperature recovery without compromising the power consumption.
Intuitive and clear interface: Thanks to its eye level display, the Trust range informs you continuously about the proper functioning of the freezer and any alarms.
Easy maintenance: The electronics and power supply of the freezer are easily extractable and can be replaced in minutes.