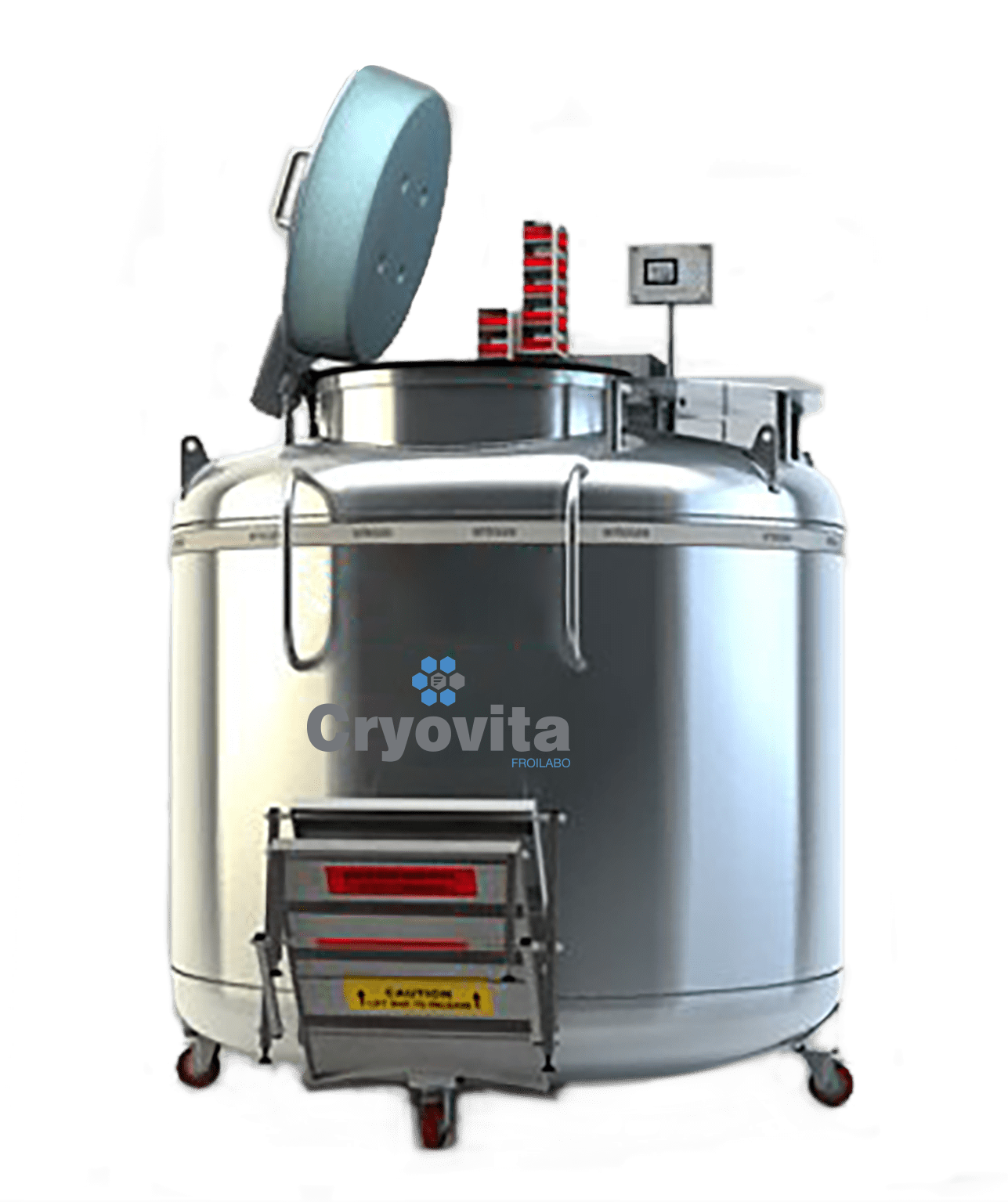 Polaris Series - Inventory Racking System
The stainless-steel Polaris inventory racking systems are designed for long-term sample storage applications.
Unlike traditional cryogenic storage that immerses samples in liquid nitrogen, or vapour storage systems where samples are housed above a liquid reservoir, Polaris is a truly dry system. A nitrogen jacket surrounds the sides and base of a central chamber creating a dry system and ensures temperature uniformity.
Available in five storage sizes, the largest can store up to 107,100 vials.
| POLARIS MODELS (CV-P) | 8 | 13 | 23 | 50 | 94 |
| --- | --- | --- | --- | --- | --- |
| LN₂ Capacity – Litres | 30 | 55 | 86 | 168 | 314 |
| Overall Height – Inc Electronics (mm) | 1480 | 1341 | 1403 | 1893 | 1950 |
| Internal Usable Height (mm) | 765 | 790 | 790 | 900 | 900 |
| Outside Diameter (mm) | 540 | 761 | 931 | 1175 | 1548 |
| Internal Usable Diameter (mm) | 415 | 620 | 787 | 1029 | 1400 |
| Neck Diameter (mm) | 415 | 260 | 235 | 448 | 650 |
| Height to Neck Rim (mm) | 1215 | 1334 | 1395 | 1549 | 1617 |
| Shipping Weight – Empty (kg) | 94 | 223 | 377 | 516 | 855 |
| **Weight – Full (kg) | 159 | 280 | 446 | 625 | 1109 |
| Vial Capacity 2mL | 5200/7644* | 12350 | 23400 | 51000 | 94500 |
| Step | N/A | Option Single Hook on | Option Single Hook on | Double Folding | Double Folding |