New Start: Arnaud Lacroix, Sales Manager
We are very pleased to welcome to Arnaud Lacroix in the commercial team at Froilabo.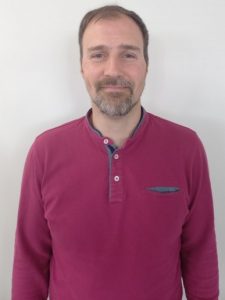 The Froilabo team is happy to welcome our new Sales Manager, Arnaud Lacroix, for the North-West France region. Arnaud has a particular interest in distribution, which he knows very well. Thanks to his experience in large groups and in particular in temperature control systems, Arnaud will be able to utilise his knowledge and revitalize the team.
"I have just taken up my duties as Sales Manager for the North-West France region, and will be your new privileged contact.
With my experience in distribution, I am delighted to join the Froilabo team. I am committed to supporting you in your project to purchase equipment that will be adapted to your needs.
It is with pleasure that I will contact you soon to know your needs, and to keep you informed of our new generations of products».
If you would like to get in touch with Arnaud, you can contact him using the details below:
Email: a.lacroix@froilabo.com
Tel: 07.50.56.48.99
To keep up to date with the latest news from Froilabo, sign up to our eNewsletter below to recieve all of our latest news, product and application announcements.