Word Of The Week
For the start of a new social series, we are looking to highlight some our products and fields our products support. Why not have a guess at the clue below and follow us on social media to take part in our social challenge: LinkedIn
Clue:
Froilabo's temperature forcing system that provides fast and accurate results.
The name can also be associated with a reptilian mythical creature.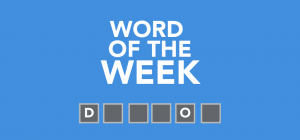 Did you get it right?
The Dragon is Froilabo's versatile and stable air generator, perfect for heating electronic components and printed circuit boards, performing climatic simulations, electronic characterisations, temperature cycling and targeted freezing.
Learn more about The Dragon, Froilabo's Temperature Forcing System.
If you enjoyed trying to solve our Word of the Week, follow us on social media to get involved.