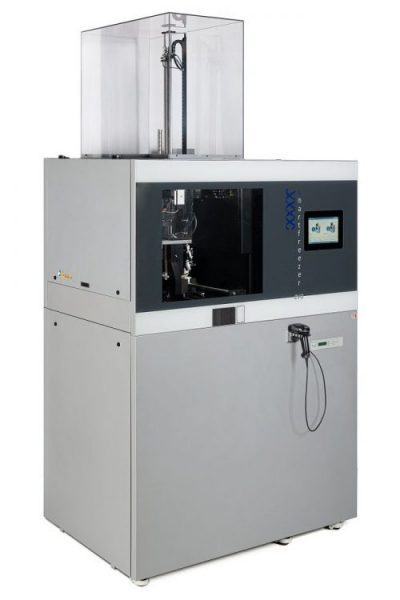 SmartFreezer® EVO
The SmartFreezer EVO is a fully automated cryogenic freezer for the storage and retrieval of biological sample vials in liquid nitrogen (vapour phase). This robotic solution eliminates the risks and challenges associated with storing and retrieving sample vials and protects the safety of the operator.
Available in the UK and Ireland.
Certified according to Medical Device Directive 93/42/EEC
Secure and efficient automated storage
Full event traceability
No operator exposure to liquid nitrogen
Storage for over 19,000 vials
Real time connection with LIMS
Loading and Unloading Vials
A barcode reader identifies individual sample vials for loading and unloading, which avoids exposing vials within the SmartFreezer to unnecessary thermal stress. The operator can simply direct the automated system to perform tasks by using the touchscreen interface. The robotic system and thermal rack protect the operator from exposure to cold surfaces and liquid nitrogen. The system can load or unload up to 8 vials in one batch.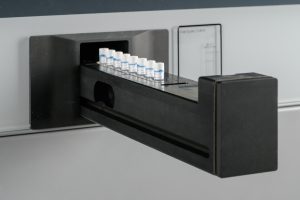 Cherry Picking System
A gripper, operated by compressed air, selects and moves sample vials within the freezer. The sophisticated computer system and barcode reader ensures no vial mix-ups. The ability to cherry pick vials results in a sample retrieval time of less than 20 seconds per vial. Additionally, only the requested vials are removed, this maintains the integrity of all other sample vials within the freezer.
Security
System access is protected by the use of a username/password and all user operations are recorded in a LOG file which permits the exact sequence of events to be established at any time.
Storage Capacity 
The SmartFreezer may be adapted to operate with 0.5 mL, 1.4 mL or 2.0 mL vials on request. The maximum storage capacity is achieved with 0.5 mL vials. The SmartFreezer is designed to hold a single type of vial, it is not possible to store vials of mixed volumes.