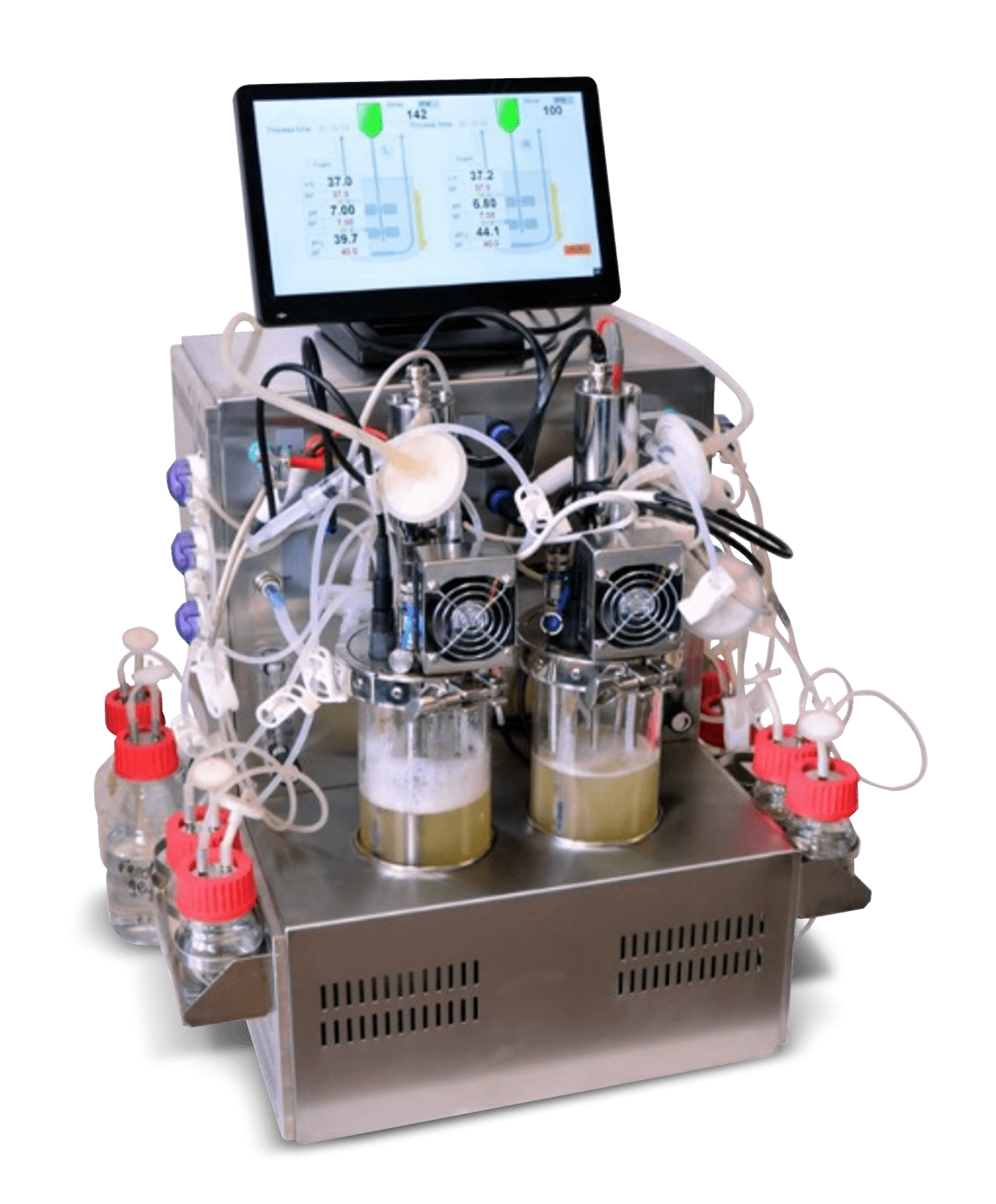 1 L Twin Microbial Bioreactor
Novel magnetically coupled drive: eliminates the risk of contamination within the Bioreactor since as there is no mechanical seal.
Powerful Peltier temperature control: The Peltier element provides accurate temperature control from 10-50°C.
Mixing and aeration: tailored for microbial fermentation (fungi, yeast or bacteria).
Uniform lid construction: No welded components within the lid for easy maintenance and sterility.
Flexible working volume: 1 L bioreactor with working volume of 0.4 – 0.7 L.