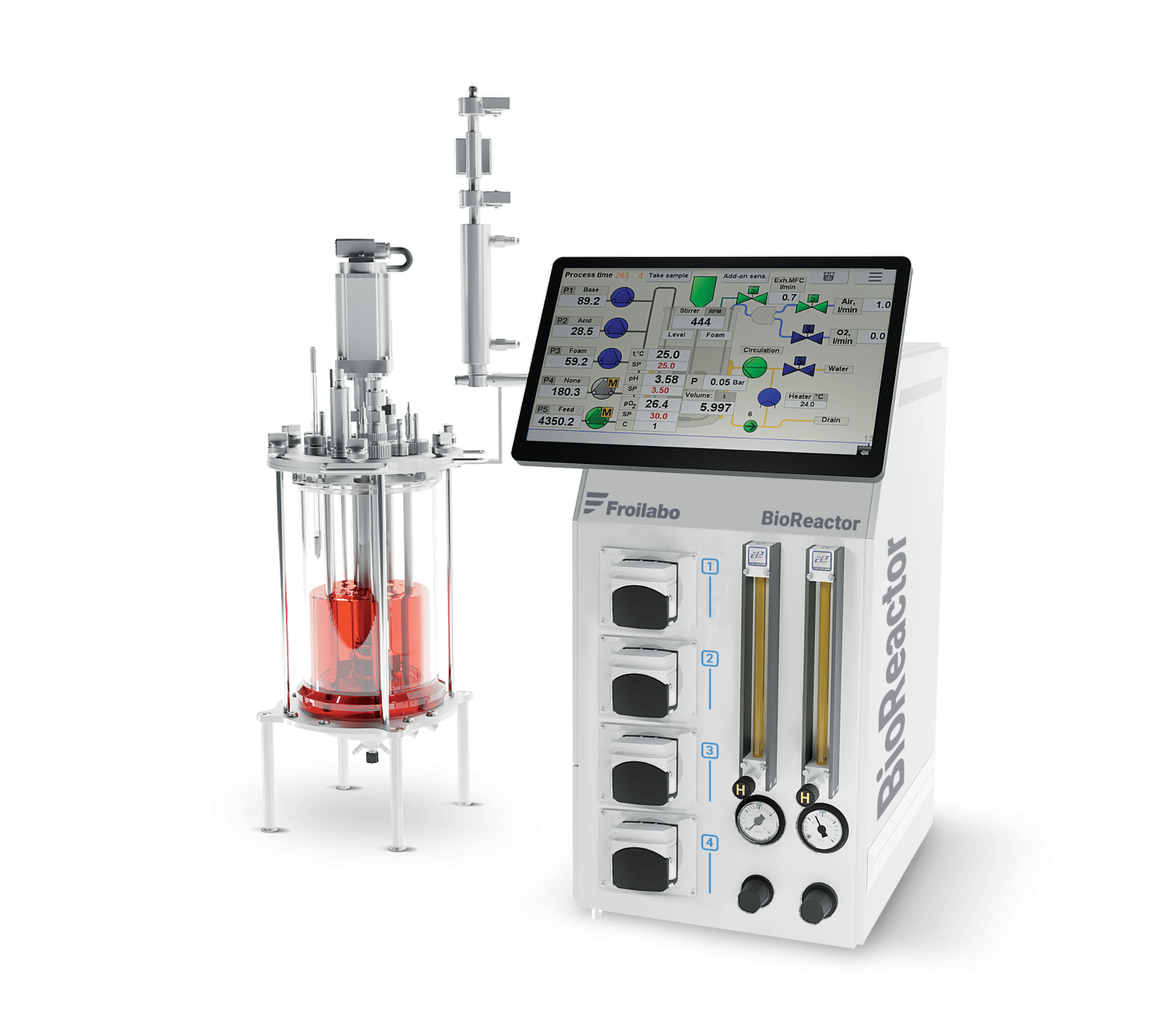 15L Bioreactor for Microbial Fermentations
Novel magnetically coupled drive: eliminates the risk of contamination within the vessel since there is no mechanical seal.
Mixing and aeration: tailored for microorganisms (fungi, yeast or bacteria).
Autoclavable sampling port: The sterilisable port facilitates operational activities.
Uniform lid construction: No welded components within the lid for easy maintenance and sterility.
Flexible working volume: 15 L microbial bioreactor with working volume up to 11 L.