Froilabo Launches New Range of Bioreactors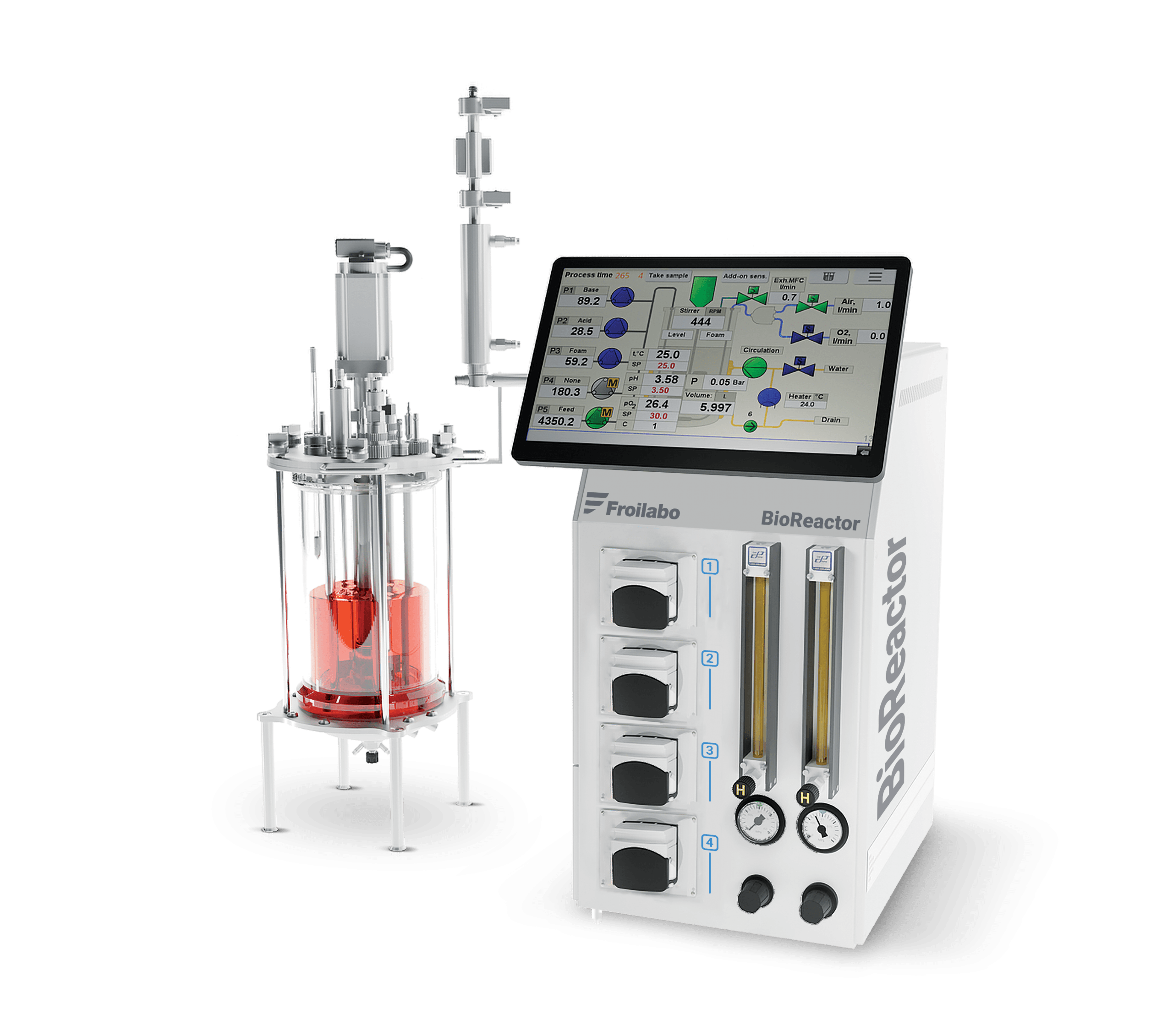 Froilabo are today delighted to announce the launch of a new range of fully automated lab-scale bioreactors. Expanding their portfolio of temperature-controlled laboratory equipment, the bioreactors offer a great range of application possibilities suited to academia, research, process development and optimisation, scale-up and production.
The vessels feature a novel magnetic mixer and non-welded lid and are ideal for bioprocesses which require high-grade aseptic conditions. The design of the mixer enables numerous customisation options: the impeller placement, amount and type can be adjusted to best suit the application and may be fixed or detachable, as required. The autoclavable single walled borosilicate glass vessels are available in three different volumes (1, 5 and 15 litre) to make process scaling simple.
The bioprocess controller is simple and intuitive, enabling a high standard of process supervision and control. Featuring a 15" touch screen, the controller has 3 levels of access which are password protected. A specialised version of SCADA is available which is compliant with the requirements of 21 CFR Part 11.
Key Features:
Novel magnetically coupled mixer eliminates the risk of contamination within the vessel since there is no mechanical seal
Uniform lid construction (without welded components) to maintain stable culture conditions
Autoclavable sampling port to facilitate operational activities
Mixing and aeration tailored for microorganisms or cell cultures
Antonin Duval, CEO, says "We have listened to our customers and are delighted to introduce bioreactors to our growing portfolio. As always, we seek to offer the highest quality instruments to our customers in conjunction with outstanding customer support and service"