What is Biotechnology and What is it Used for?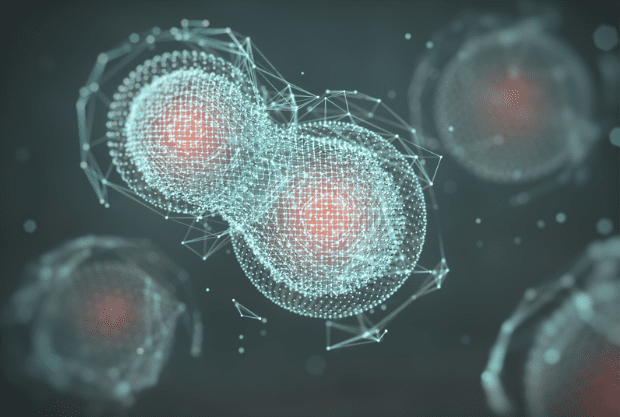 Biotechnology is a process which is based on biological systems and living organisms, from which products are synthesized. Such processes have been used for thousands of years to produce and preserve food products. In the modern day, biotechnology has applications within medical research, agriculture, and industrial manufacture.
Use of Bioreactors in Biotechnology?
At the heart of biotechnology are bioreactors- the vessels in which the bioprocess takes place. Under controlled and specific environments bioreactors are often used to cultivate a range of cell types (including mammalian cell lines and stem cells), microorganisms (such as fungi, yeasts and bacteria) and algae. Such cell cultures and microorganisms may be used for general research purposes or within industrial applications to produce, for example, vaccines, biopharmaceuticals, cosmetics and food products. Cultures grow best in vessels made from stainless steel, good quality glass and Teflon. The closures and sensors must be carefully selected. Zinc screws or sensors with brass components are not used in bioreactors since they inhibit growth.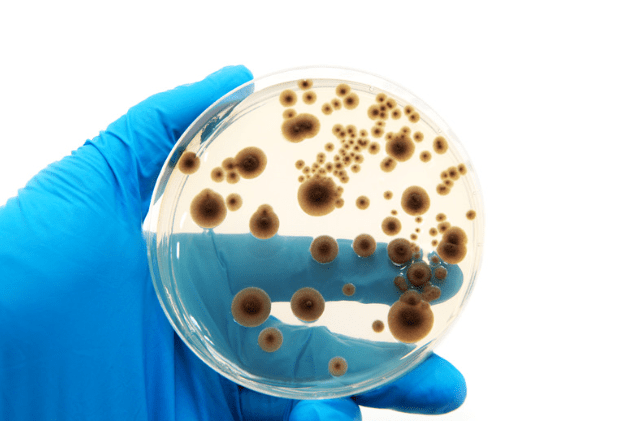 Within the bioreactor cultures grow by drawing energy from a nutrient medium. In addition, oxygen or other gas may be supplied to the vessel to support growth. Environmental conditions must be well balanced to support growth and will require adjustment with time. For example, as cultures begin to grow in number the more nutrients and oxygen (or other gas) will be required to sustain them. It is necessary to carefully monitor environmental conditions within the vessel to ensure successful growth. The bioreactor must remain hermetically sealed, otherwise contaminants could enter the vessel and may cause the death of the culture. Samples may be taken during the process but must be done in such a way that the vessel remains sealed to prevent contamination.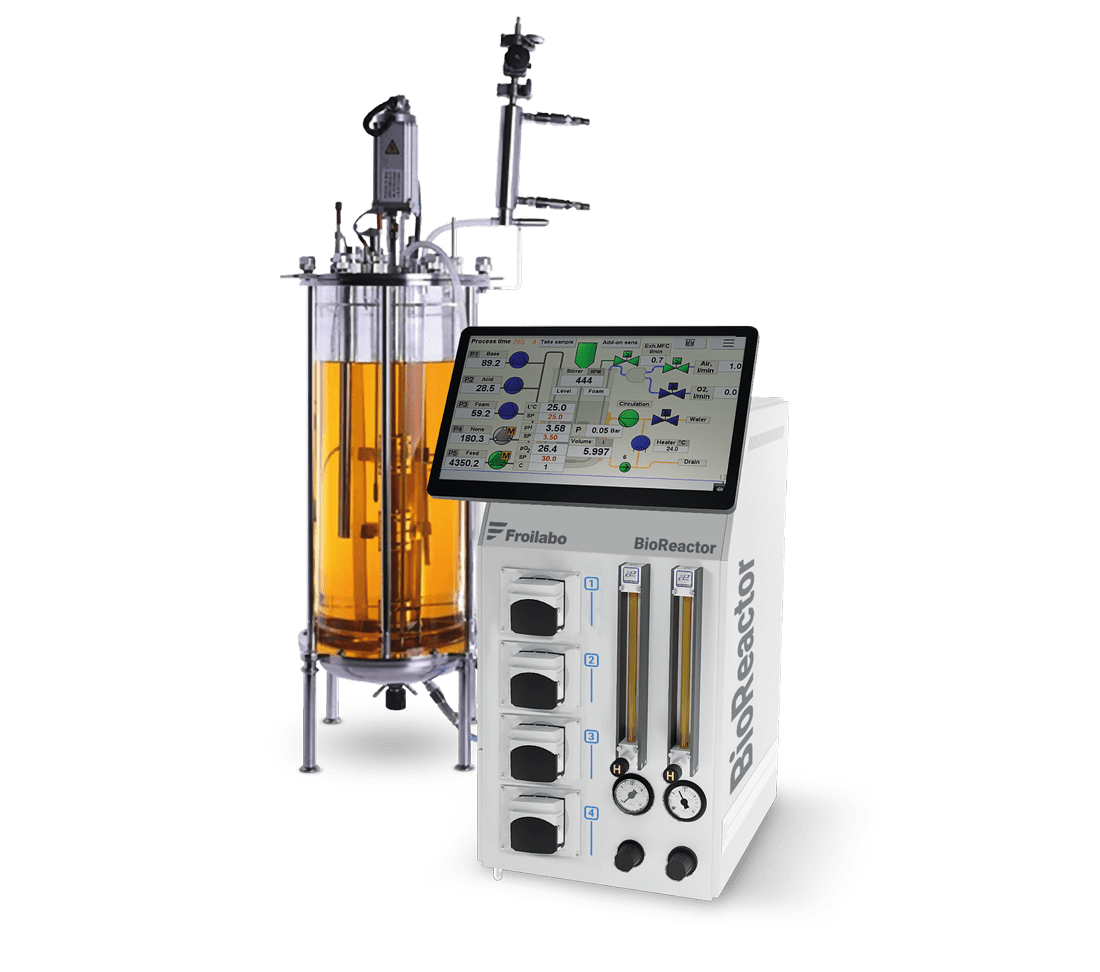 Modern bioreactor systems are typically comprised of a control unit, control software and a vessel with stirrer and sensors. The controller is responsible for regulating the gassing, mixing, temperature, and fluid delivery (and other parameters) to maintain the optimum vessel conditions needed to support the chosen biological synthesis. The supply of nutrients and gas to the bioreactor is optimised through the use of mass flow controllers.
Biotechnology Products from Froilabo
Froilabo have a range of bioreactor systems to suit your bioprocessing needs. Our benchtop bioreactors are suitable for microbial fermentation (fungi, yeast, or bacteria) and cell cultivation (mammalian or plant cells) processes.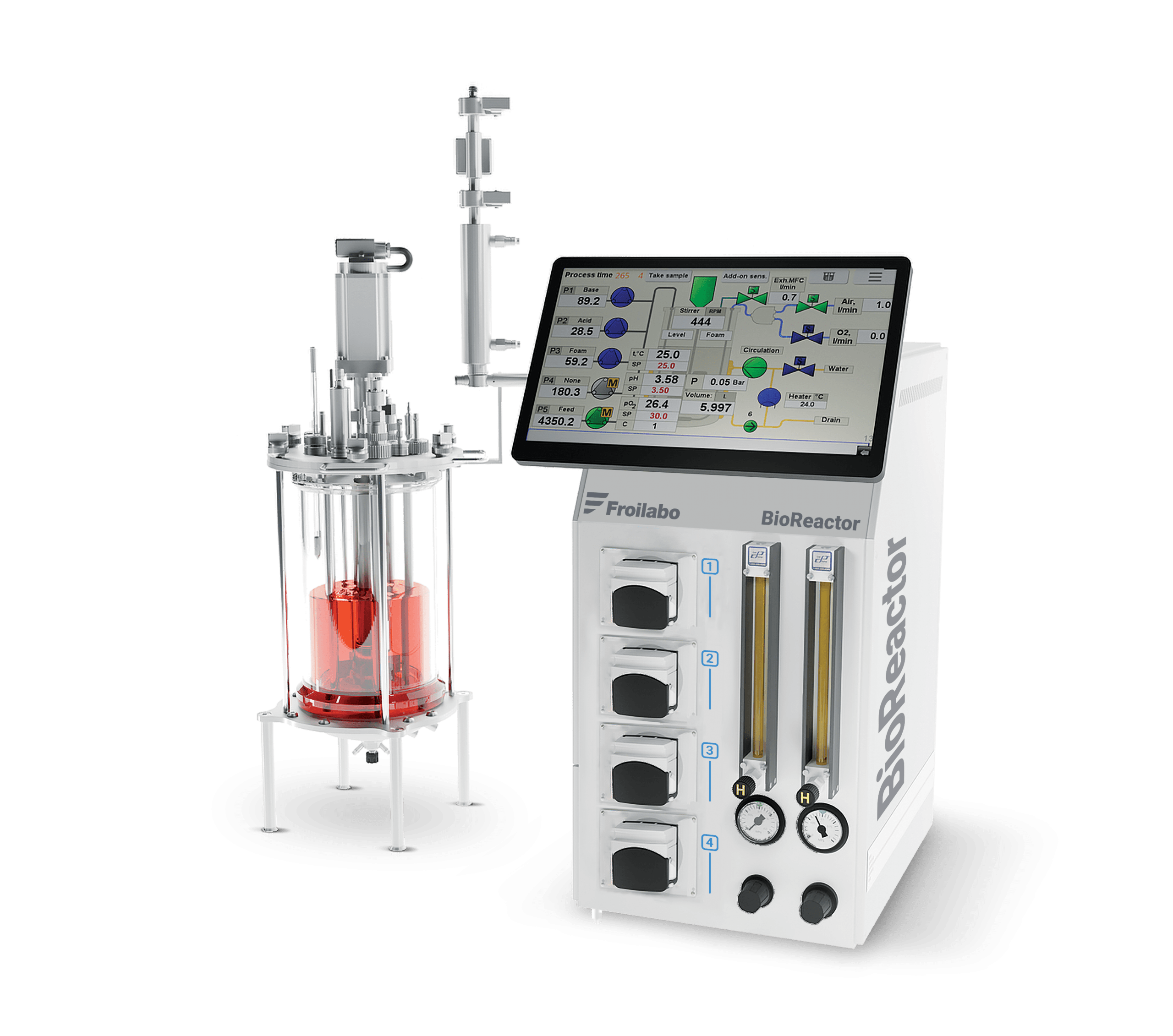 Featuring a novel magnetic mixer and non-welded lid, our vessels are ideal for bioprocesses which require high-grade aseptic conditions. The design of the mixers enables numerous customisation options for the rotor layout. This means impeller placements, amount and type can be adjusted to best suit the application. The impellers may be welded or detachable as required.
A steam sterilisable sampling port in the base of the 5 L and 15 L vessel enables sampling during the reaction process. The autoclavable single walled borosilicate glass vessels are available in three different volumes to make process scaling simple.
Explore Froilabo's fully automated laboratory scale bioreactor systems today. If you are interested in our biotechnology products or have any questions, please contact us and a member of our team will be delighted to help.
Keep in Touch
To stay up to date on the latest news from Froilabo, sign-up to our infrequent newsletter below or follow us on social media.